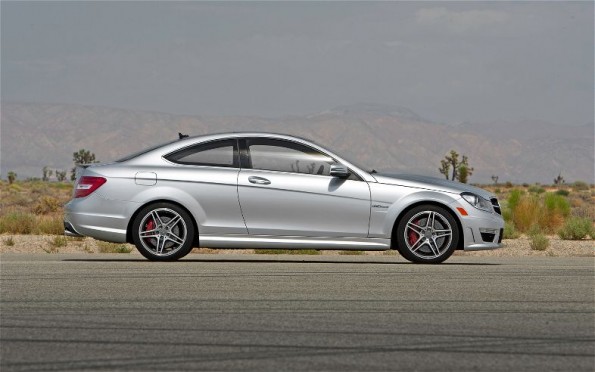 "Offering rides with a distinct dual personality is how Mercedes' go-fast division likes to do it, so getting from Point A to B can be as awesome or scary as you'd like in the 63. And when the going gets slow, commutes aren't nearly as frustrating when you're strapped into its bolstered Recaros."

"Put against the harder current-generation 2011 BMW M3 Competition Package, the Merc's ride is a tinge more civilized, enough that your co-pilot won't complain on an extended road trip."

"Pushing the Coupe on our figure eight proved supremely fun. So fun, in fact, that MT test team hot shoes Carlos Lago and Kim Reynolds tormented the track multiple times just to experience the 63's extraordinary stick and responsiveness."
Read the full review at Motor Trend online.