The Mercedes-Benz C300 and C400 4Matics will arrive at US dealerships this month! They are currently receiving rave reviews from the automotive press.

"…the C-Class has transformed from a formidable German competitor in a fierce segment into a true juggernaut that makes a convincing bid for the company's "The Best or Nothing" tagline."
"This isn't just best-in-class stuff – this is one of the nicest luxury car interiors you're likely to find, full stop. It bests everything currently on offer in the entire Mercedes-Benz portfolio short of the S-Class, and offers a more premium, luxurious experience than a vast majority of more expensive offerings from German rivals."
"A word about COMAND here: Not everyone will like the tablet-like floating mount of the seven-inch display (we've heard you readers grouse about similar installations in other cars), but we think it's gorgeous, plus it packs excellent graphics and a really modern design."
"…we'd go so far to say that the C has some of the crispest, most rewarding steering in the class. Anyone who came away disappointed by the electronic power-assisted helm in the BMW 3 Series would do well to try this setup."
"It's not just the best C-Class ever, it's one of Stuttgart's most fantastically conceived products yet."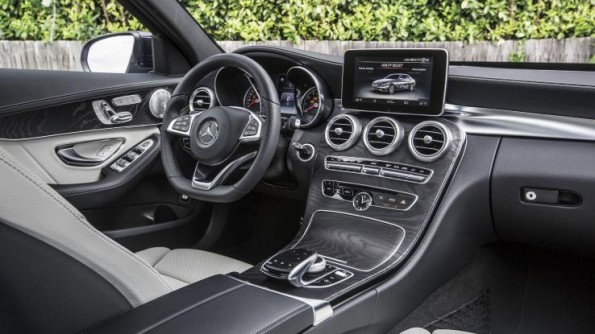 "Simply put, the new C300 and C400 are gorgeous cars from any angle."
"In keeping with the new car's status in the fleet, it's grown 4 inches in total length, three of which are in the wheelbase and two of which go directly to rear legroom."
"Domestic production helps Mercedes control costs, and if our experience with a long-term GL350 is any indicator, build quality should be outstanding."
"Defining a target market is one thing; nailing the product is another challenge entirely, but Mercedes has done it. The C-class deserves to remain the brand's best-selling sedan, and we predict it'll do as much to attract new buyers as the CLA which came before."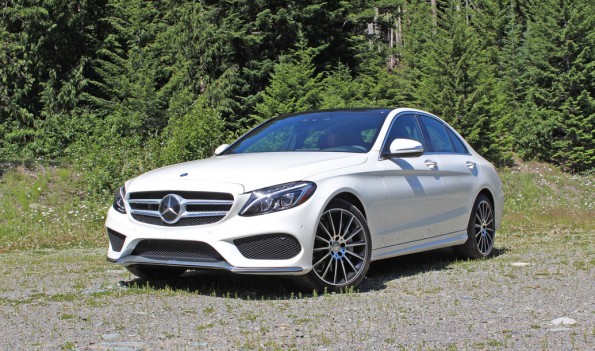 "Sibling rivalry isn't always a good thing, but in the case of the C-Class, it's done wonders."
"The C-Class' infotainment and touchpad interface are straight out of the larger S-Class.  Ditto for its available AIRMATIC air suspension, adaptive cruise control and lane keep assist."
"Despite being down on power, we actually prefer the C300 to the C400. With a little less weight on its nose, the C300 feels quicker to respond to steering inputs. "
"A "baby Benz" no more, the 2015 C-Class is the essence of Mercedes-Benz, offering a solid feel with loads of luxury features."
I say:
My 2015 C300 dealership demo should be here any day now! I can't wait to get behind the wheel!