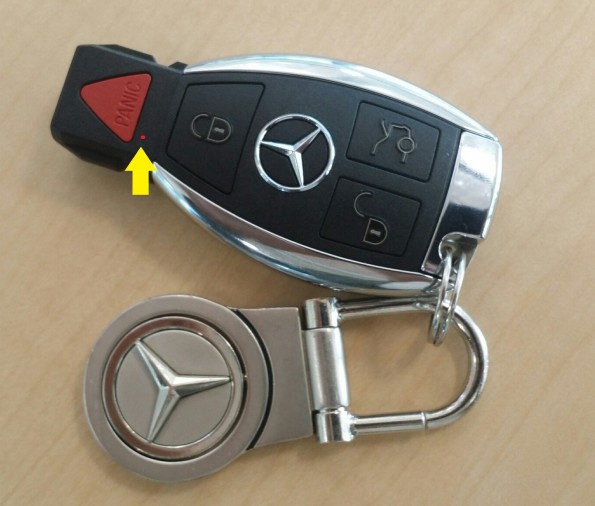 Keyless-GO is an option built into your SmartKey. If the car senses the key, it will allow you to open the doors, start the car and lock the doors with the touch of your hand. This extra capability can drain the small battery in the key more quickly than you might like. To combat that battery drain it is now possible to turn off the Keyless-Go functionality of your key!
2015 vehicles (and possibly replacement keys ordered now):
Press Lock
With 2 seconds, double click lock
Now the indicated (and photo enhanced) LED on the key will flash twice quickly and once longer to indicate that the Keyless-GO functionality is turned off. This is a good idea for your spare key so it doesn't have a dead battery when you need it, or if you are taking your key on a long vacation.
To reactivate, simply press unlock on the key.
Go ahead, try it. Be a Mercedes expert!