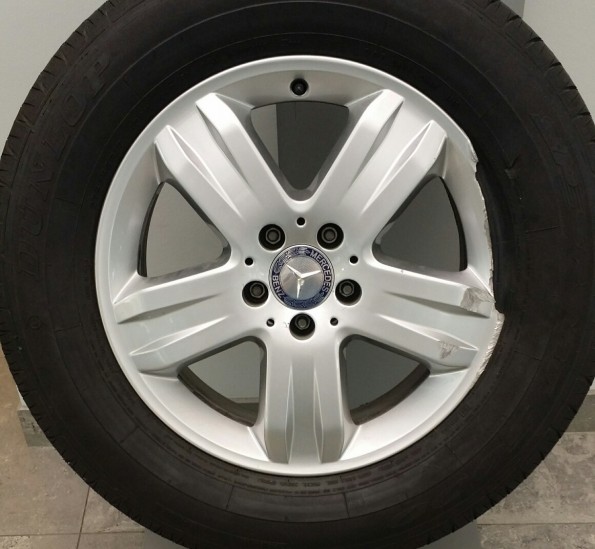 This wheel was destroyed by a very deep pothole. It broke the rim, flattened the tire and made it impossible for a new tire to seal properly. Mercedes-Benz First Class Wheel & Tire Protection replaced them both at no charge!
Wheel & Tire, as we commonly refer to it, is just one of many protection plans that Mercedes-Benz Financial Services offers to our customers. You do not have to lease or finance to take advance of these products. As a salesperson it is important to me that my customers have the coverage that matters to them. A flat tire in your new car is sad…but getting it fixed at no charge is helpful. Your teenager curbing two wheels is sad…but getting it touched up at no charge is awesome!
I have countless stories of customers who would have been out thousands of dollars if they had not purchased Wheel & Tire. And I have plenty of customers that just have the curb rash touched up at no charge every time they are in the neighborhood. There are lots of benefits!
Ask your local finance manager about Wheel & Tire Protection Plus as well as the other products from Mercedes-Benz Financial!