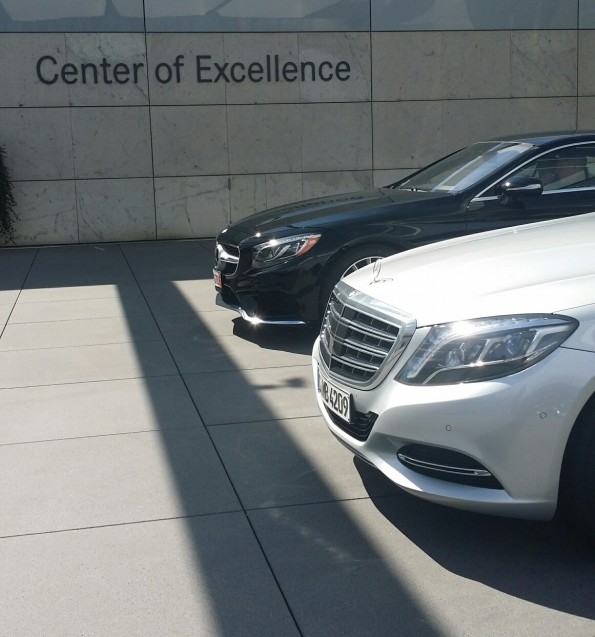 On my most recent European Delivery adventure I picked up a 2015 Mercedes-Benz S550 coupe. This vehicle is just one of a handful of vehicles (AMG and S-Class) that qualifies for a special Center of Excellence Delivery experience! The CoE is in the same building as the standard pick-up but offers a few extras…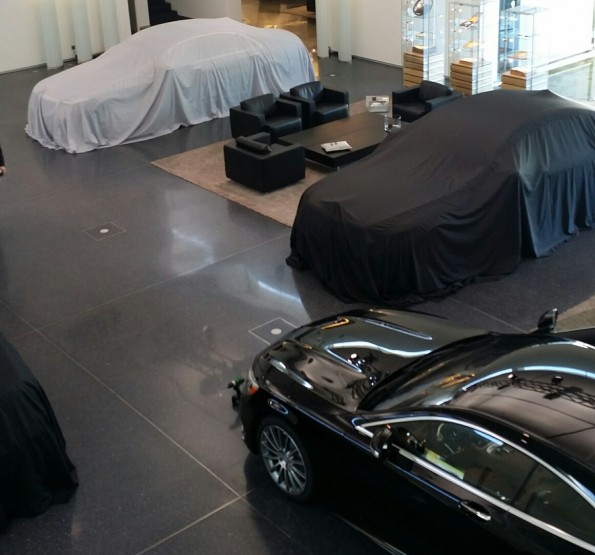 First, your new car is unveiled to you by your personal guide in a secluded section of the building! This guide will spend as much time as you would like going over the features of the vehicle and helping you prepare for your trip. He helped us enter several navigation destinations, arrange the luggage and then personally pulled the vehicle outside for departure!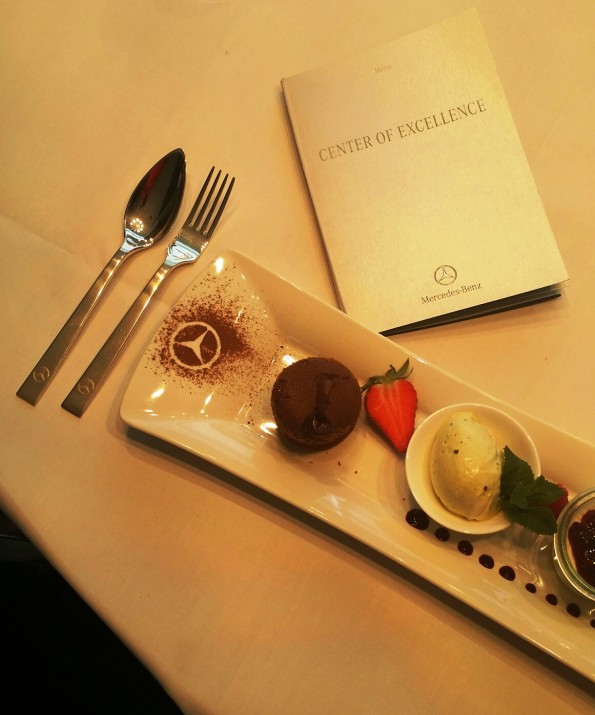 Second, amazing food! The Center of Excellence service a gorgeous four course lunch in one of the showrooms while you take in the beauty of the surrounding vehicles. There were several other couples and families taking delivery at the same time but it felt like we had the place to ourselves. They were also able to quickly provide a vegetarian option even though it was not on the menu.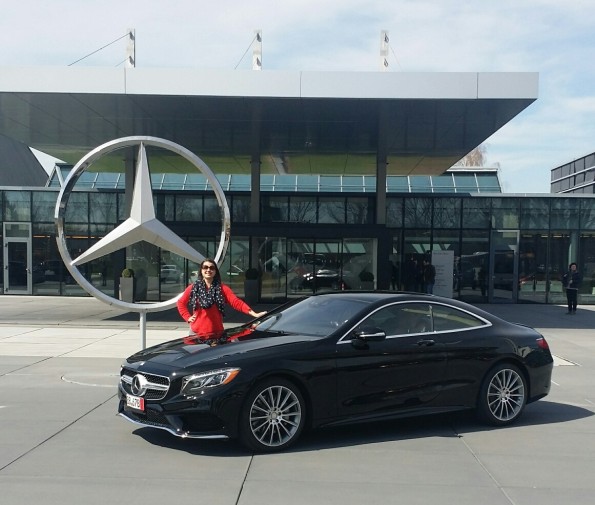 Finally, because it is in the same building as the standard deliveries you can still take pictures with the giant star, take the factory tour and shop in the gift shop. It is special, but not entirely separate from the standard experience.
When arranging your European Delivery of an AMG or S-Class your salesperson must make a special request for the Center of Excellence. There are a limited number available each day so requesting early is important.
I can personally handle your European Delivery experience wherever you live in the country. Call me!