It's here! The smallest member of our Cabriolet family has arrived. The Selenite Grey car is the first 2017 C300 Cabriolet to arrive at the dealership and I am impressed! I parked it next to the black S550 to highlight the family resemblance.
Several people walked by it while I was taking pictures and thought I had two S-Class cabriolets lined up!
These two look especially similar with red interiors and the multispoke wheel.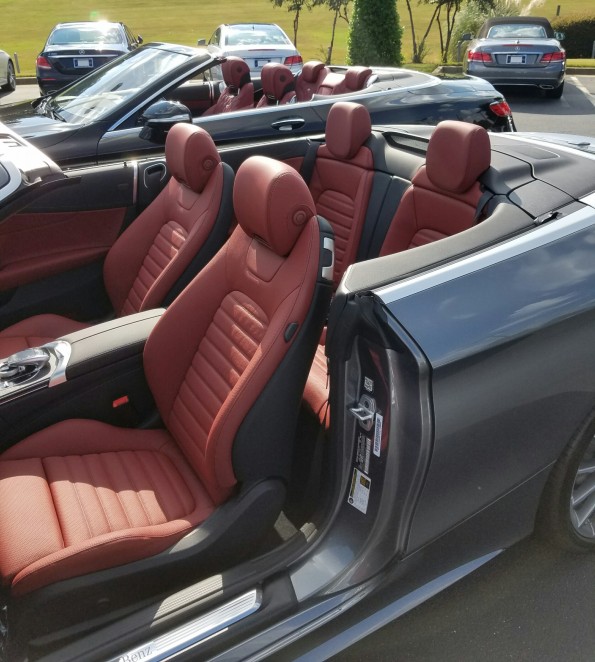 The C-Class has all of the things that make the Cabriolet wonderful – Airscarf, Aircap and the windscreen. The Cranberry red leather is lovely too!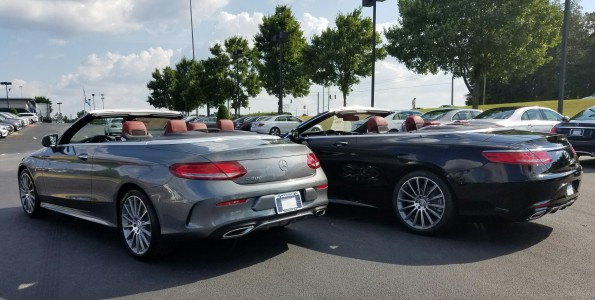 Look at those tails! You can see that the C300 is smaller but it has a lot of the same lines!
I also made a video!