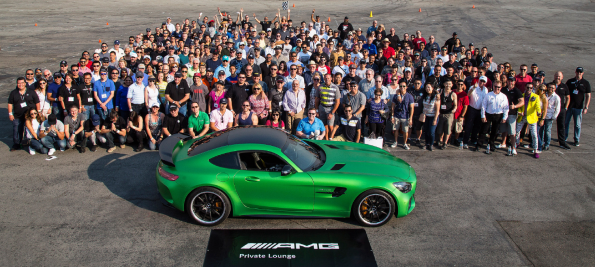 Have you ever wondered how a Mercedes-AMG would handle itself around Road Atlanta? Are you an owner of a Mercedes-AMG vehicle? Are you a member of the AMG Private Lounge?
On May 19, 2018, from 2:00 PM to 7:00 PM, Mercedes-Benz USA and the AMG Private Lounge Team would like to welcome Mercedes-AMG owners and their guests to an afternoon of all things AMG at Road Atlanta in Braselton, GA.
Don't miss what will be one of the largest gatherings of Mercedes-AMG vehicles in Georgia, e.g. part car show and part AMG experience. Mercedes-AMG owners will have a chance to try our cars on the autocross track plus an opportunity to hot lap Road Atlanta with AMG Driving Academy Pro drivers!
There is no cost to attend the event but you must be an AMG Private Lounge member and you must register for the event by Friday, May 11, 2018 at 12 PM EDT.
To register for the AMG Private Lounge visit: www.mercedes-amg.com/privatelounge.
For more information and to sign up for this event please visit: www.mercedes-amg.com/privatelounge/roadatlanta.
With best regards,
Your AMG Private Lounge Team
For questions, please contact the AMG Private Lounge Team at: amg-privatelounge@daimler.com