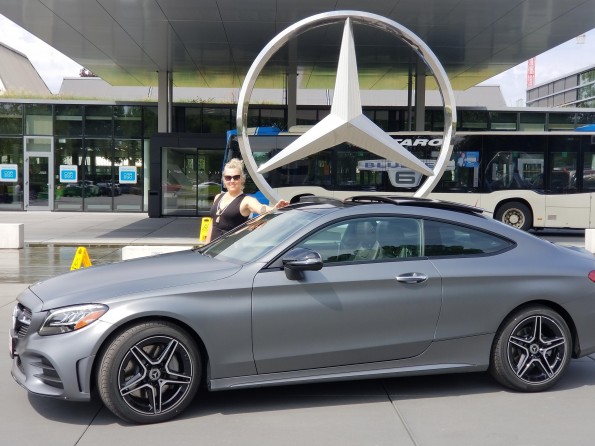 Another great European Delivery Experience! Alyson picked up her latest Mercedes-Benz via Euro Delivery and then went on a birthday road trip! Let's start at the beginning.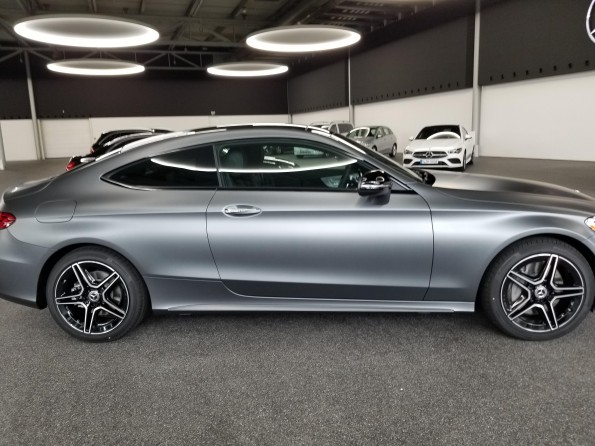 Alyson's lease was ending and it was time to pick out her next Mercedes-Benz. She was kind of thinking about a trip to Europe to celebrate her birthday so we were able to combine the two experiences. She chose a gorgeous C300 coupe in Magno Matte Selenite. While the C300 sedan is not available for European Delivery (because they are mostly built in Tuscaloosa) the coupe and cabriolet still come from Germany! So, we ordered the car, completed the leasing paperwork and off she went!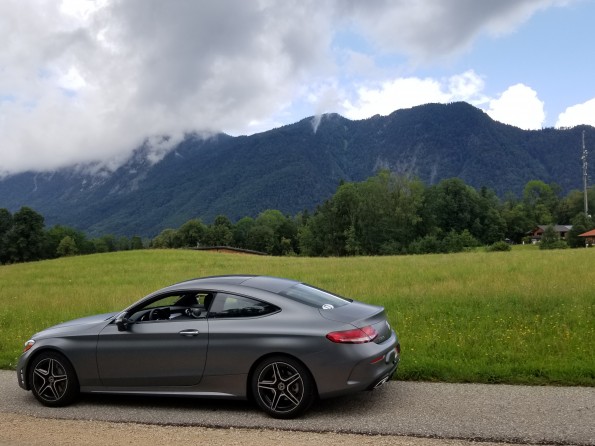 After picking up her new car at the Kundencenter in Sindelfingen, Alyson planned a tour of castles and mountains through Germany, Austria, Italy and finishing in Nice, France. Luggage for two (including some unexpected gear to deal with a broken foot) were loaded into the car without issue. Her favorite part of the trip was driving through the mountains with her sporty new car and feeling out the capabilities.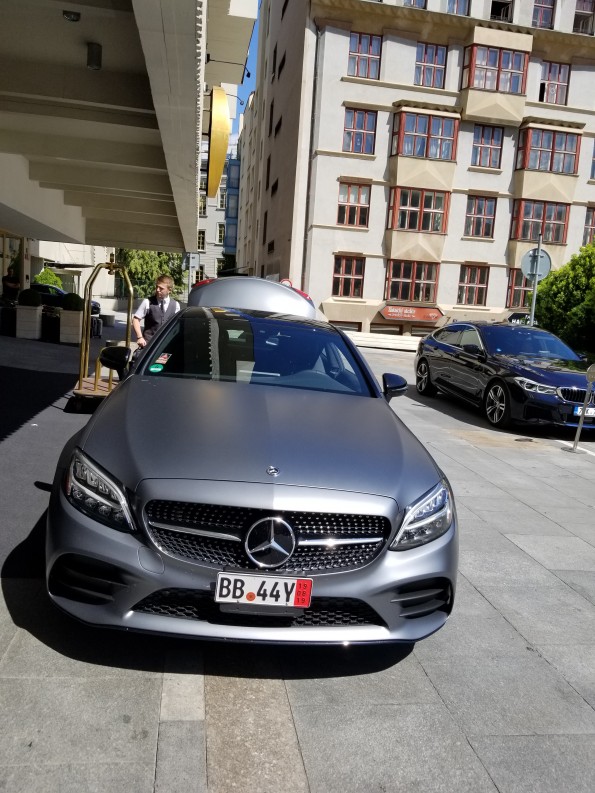 The car caused quite a stir everywhere she went! The lines of the coupe are really highlighted by the matte paint and the ambient lighting on the interior is quite a show at night! Alyson said people were literally turning their heads to watch it drive by. They drove through small towns, on twisty mountain roads and into large cities without issue.  Prague may have been the tightest squeeze but that is when you let the valet take over.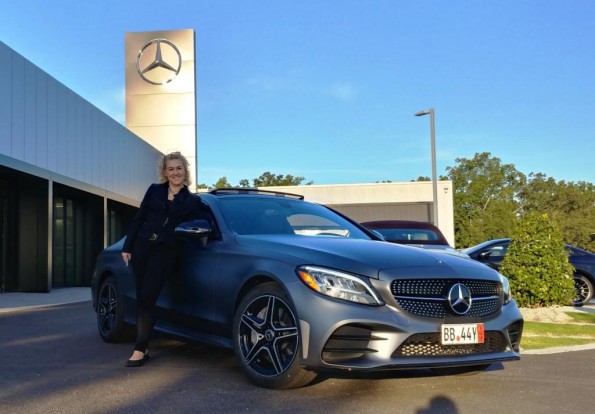 After her grand tour, Alyson left the car in Nice and came back to Atlanta. Seven weeks later the C300 has arrived! It feels so good to be reunited. Now the plan will be to get close to the end of the lease and then plan another adventure! Thanks for coming along on Alyson's birthday road trip!
If you are thinking about a European Adventure of your own please do get in touch! I can help anywhere in the country and make your experience one to remember! Visit the European Delivery Site and then "Watch the Video" – third arrow link on the left – to see me picking up a car!