For 2016, Selenite Grey has been made available on many models and Palladium Silver has been discontinued. I was trying to describe this color as the New Palladium but the more I looked at it, the less Palladium it looked. So, I pulled together all of my greys and here is what I came up with!
From Left to Right: Palladium Silver S550, Selenite Grey E350, Mountain Grey CLA250 and Steel Grey C300
I think Palladium is lighter and has more gold than Selenite.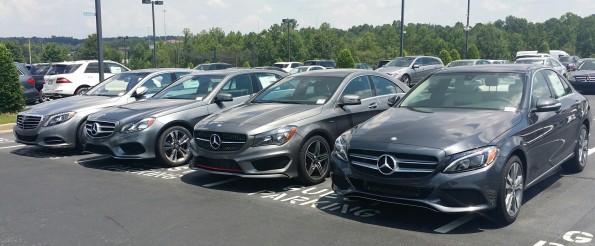 If you compare the Steel C300 (closest) to the Mountain Grey CLA250, the Steel looks very blue and the Mountain looks a touch brown.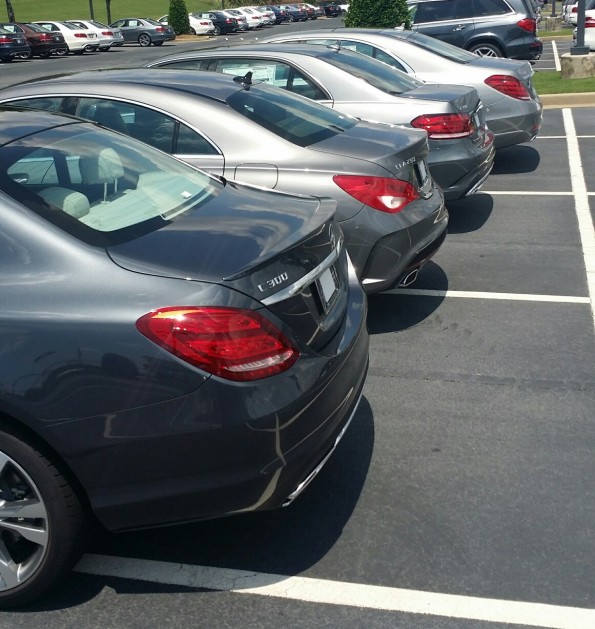 I think this is the best light/angle I captured to show the different colors.
I hope there is a color or paint expert out there that can tell me how to explain these! Until then it will remain light grey, medium grey and dark grey.